Any jockey would be chuffed with such a result, more so when the Singaporean rider had thought all along he would be having another ho-hum day at the office given both Kadima and Silver Joy were not among the leading chances, even if he held a silent hope for Kadima, his first ride in the opener.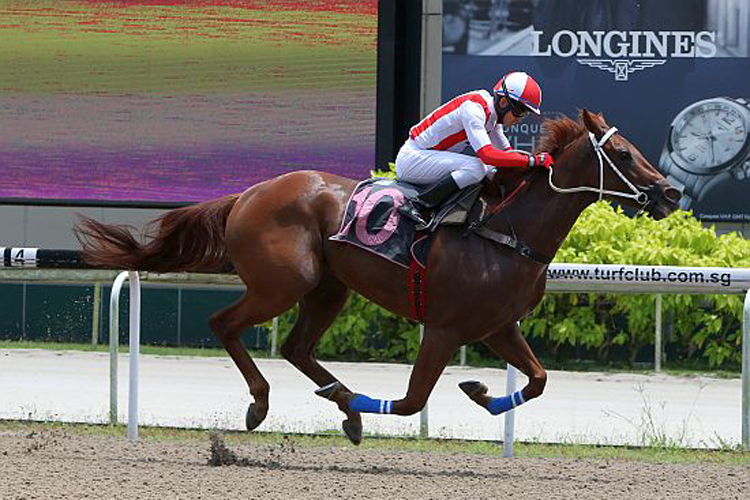 See lapped up the moment, but later said that his confidence had been building up, not after that double or since the first winner back from a lengthy disqualification (handling charge for his ride on Perfect Challenger in 2015), Basilisk on August 16, but more from his second winner Beer Garden more than a month later.
"The first winner was great, but it came after three long years of being away. You don't know if you can keep it up," said See.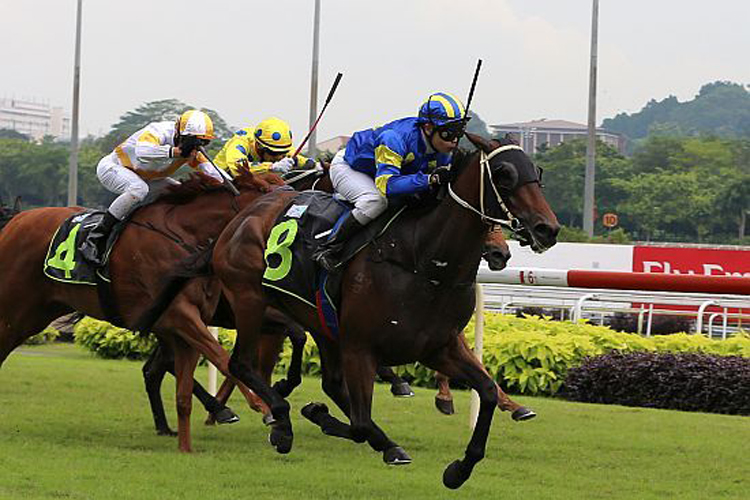 "I've been in racing long enough to know not to get too excited by one win, but when Beer Garden won, that was when I really gained back my confidence.
"John O'Hara also played a big part in making me more confident. He has been guiding me all along."
The Singaporean mentor was pleased for his protégé, and at the same time, said he had to just tweak a few things around to get the best out of him.
"Joseph has been doing very well. I'm very happy for him," said O'Hara.
"I have been sitting down with him and we've gone through his rides. I told him he has to watch the best like Joao Moreira, especially at his eight wins in Singapore or Hong Kong.
"It's more the way Joao keeps his horses on the bridle, and connects with them. A few pointers like that can go a long way."
The Perth-trained See certainly channelled that new swagger into two faultless rides aboard the two horses, who were both at long odds.
After the Jason Lim-trained Kadima ($175) led all of the way in the opener, the $30,000 Class 5 Division 1 race over 1000m, See had to work a little harder for the second win aboard the Jason Ong-trained Silver Joy ($57) three races later in the $30,000 Class 5 Division 2 race over 1400m.
"I honestly never expected that. I thought Kadima might have a chance because at his last start, he ran over 1200m and he stopped in the last 200m," he said.
"So, I requested he was dropped to 1000m. Jason (Lim) also knew he was a horse who stops in the last 100m.
"It was Jason who decided to drop the blinkers, though, and it's paid off. I let him go early as I didn't know if he would finish off, and luckily, he did.
"As for Silver Joy, I didn't know the horse and it came as a nice surprise to me. I was looking for a run at the top of the straight, but we couldn't come out.
"I wasn't sure if I should stay there or come out. In the end, I stayed in, hoping a gap would come up.
"I had to go through two gaps, and I had to decide if I'd go to the right or left side and all that, but I'm glad he got through in the end."
Though the brace has now doubled his previous strike rate of 2% to 4%, See is well aware that "not every day is like Sunday". While he can only hope that such a feat would at least make more trainers and owners sit up and take notice he can ride, this weekend was another reality check.
"I've got four rides and again, they're not top chances," said See, who is booked aboard River Golden for Mok Zhan Lun and Golden Thunder for Lim on Friday and River Ruby for Mok and Forever Good for Young Keah Yong on Sunday.
"But that's what I thought last week, and I got a double. You never know what can happen in racing, you can only go out there and make your own luck."