James Cummings is a fourth-generation trainer, following in the footsteps of great grandfather Jim, grand-father Bart and father Anthony.
In 2006, James Cummings became a junior foreman for his father Anthony at Randwick before taking a position as Foreman for his grandfather Bart Cummings at Leilani Lodge in 2009.
Learning under the Hall Of Fame trainer for many years, in 2013 James was granted his training license and entered into a partnership with Bart. The pair first combined Group 1 win coming with Hallowed Crown in the 2014 Golden Rose.
Following the passing of Bart in 2015, James continued to train at Leilani Lodge, carrying on the extraordinary legacy of his father.
Cummings' first individual Group 1 success came with Prized Icon in the 2016 Champagne Stakes, with that colt going on to win the Victoria Derby later in the year.
In July 2017, James Cummings accepted an offer to become head trainer for Godolphin at Warwick Farm.
Wyong (Aus)
 | 
Toowoon Bay Carpets Mdn Plate
Wyong (Aus)
 | 
Eagles Plumbing Plus Hcp (C1)
JAMES CUMMINGS' Career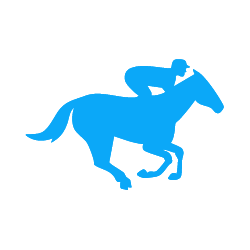 Starts
Latest Runners
| FP | Date | Course | Runner | Div | Type | Distance | PM AUD $ | Jockey | Time |
| --- | --- | --- | --- | --- | --- | --- | --- | --- | --- |
| 4 of 8 | 20 Jul 2019 | RAND | GONGS | $17 | 3U BM88 | 1400m | $125,000 | MS RACHEL KING | 1:23.36 |
| 3 of 16 | 20 Jul 2019 | FLEM | PHAISTOS | $3.5 | 3 OPEN | 1600m | $135,000 | MARK ZAHRA | 1:38.25 |
| 11 of 12 | 20 Jul 2019 | FLEM | FRAGONARD | $6.5 | 3UFM BM90 | 1400m | $125,000 | MICHAEL POY | 1:25.25 |
| 5 of 11 | 20 Jul 2019 | MOE | LANDSTRASSE | $3.5 | 2U MDN | 1600m | $23,000 | DEAN HOLLAND | 1:44.39 |
| 4 of 7 | 20 Jul 2019 | RAND | SINGING SAND | $15 | 3 BM74 | 1200m | $125,000 | JASON COLLETT | 1:10.44 |
| 5 of 11 | 20 Jul 2019 | FLEM | FARLINGAYE | $12 | 2 OPEN | 1800m | $135,000 | MICHAEL WALKER | 1:52.68 |
| 7 of 11 | 20 Jul 2019 | FLEM | VALLAURIS | $10 | 2 OPEN | 1800m | $135,000 | CRAIG WILLIAMS | 1:52.68 |
| 8 of 11 | 20 Jul 2019 | FLEM | PROPHECIES | $6.5 | 2 OPEN | 1800m | $135,000 | DWAYNE DUNN | 1:52.68 |
| 1 of 5 | 20 Jul 2019 | K GR | WAKA | $2.8 | 3U CL1 | 2000m | $35,000 | GRANT BUCKLEY | 2:06.29 |
| 8 of 11 | 18 Jul 2019 | GOSF | LA ROMANINA | $11 | MDN | 1000m | $40,000 | MS RACHEL KING | 0:59.01 |
Jockey Statistics
| Jockey Name | Wins | Win (%) | Places | Place (%) | Runners | PM AUD $ | G1(w) | G2(w) | G2(w) | LR(w) | ROI |
| --- | --- | --- | --- | --- | --- | --- | --- | --- | --- | --- | --- |
| GLYN SCHOFIELD | 85 | 17.3% | 146 | 47.0% | 492 | $8,827,961 | 5 | 4 | 9 | 0 | $0.84 |
| TYE ANGLAND | 49 | 23.8% | 67 | 56.3% | 206 | $2,330,995 | 0 | 0 | 2 | 0 | $0.95 |
| BRENTON AVDULLA | 49 | 23.9% | 60 | 53.2% | 205 | $2,846,695 | 0 | 1 | 1 | 1 | $0.80 |
| JEFF PENZA | 44 | 20.8% | 71 | 54.2% | 212 | $1,129,275 | 0 | 0 | 0 | 0 | $0.76 |
| HUGH BOWMAN | 36 | 22.0% | 48 | 51.2% | 164 | $6,337,181 | 3 | 3 | 2 | 3 | $0.98 |
| JAMES MCDONALD | 32 | 28.6% | 29 | 54.5% | 112 | $3,627,980 | 1 | 2 | 2 | 2 | $0.87 |
| KERRIN MCEVOY | 30 | 17.4% | 45 | 43.6% | 172 | $5,644,075 | 2 | 0 | 3 | 3 | $0.87 |
| CRAIG WILLIAMS | 28 | 18.3% | 39 | 43.8% | 153 | $3,521,960 | 2 | 3 | 2 | 2 | $0.87 |
| DAMIAN LANE | 19 | 16.2% | 35 | 46.2% | 117 | $3,769,700 | 1 | 0 | 2 | 0 | $1.08 |
| MS RACHEL KING | 16 | 15.4% | 31 | 45.2% | 104 | $1,209,520 | 0 | 0 | 1 | 4 | $0.83 |
| JOSH PARR | 16 | 18.8% | 29 | 52.9% | 85 | $914,890 | 0 | 0 | 0 | 1 | $0.64 |
| DWAYNE DUNN | 14 | 15.7% | 21 | 39.3% | 89 | $1,076,205 | 0 | 1 | 1 | 0 | $0.96 |
| B SPRIGGS | 13 | 12.1% | 24 | 34.6% | 107 | $365,495 | 0 | 0 | 0 | 0 | $0.96 |
| GRANT BUCKLEY | 13 | 17.8% | 25 | 52.1% | 73 | $385,160 | 0 | 0 | 0 | 0 | $0.68 |
| BLAKE SHINN | 12 | 15.6% | 24 | 46.8% | 77 | $1,458,180 | 0 | 1 | 3 | 3 | $0.65 |
Seasons Summary Statistics
| Season | Wins | Win (%) | Places | Place (%) | Runners | PM AUD $ | G1(w) | G2(w) | G2(w) | LR(w) | ROI |
| --- | --- | --- | --- | --- | --- | --- | --- | --- | --- | --- | --- |
| 2018/19 | 218 | 17.5% | 349 | 45.5% | 1245 | $29,913,590 | 8 | 8 | 20 | 25 | $0.84 |
| 2017/18 | 231 | 19.7% | 352 | 49.6% | 1175 | $15,990,995 | 5 | 7 | 6 | 5 | $0.84 |
| 2016/17 | 70 | 16.1% | 113 | 42.2% | 434 | $4,748,740 | 1 | 0 | 3 | 3 | $0.76 |
| 2015/16 | 58 | 13.6% | 118 | 41.3% | 426 | $3,203,946 | 1 | 1 | 4 | 2 | $0.74 |
| Overall | 577 | 17.6% | 932 | 28.4% | 3280 | $53,857,271 | 15 | 16 | 33 | 35 | $0.80 |